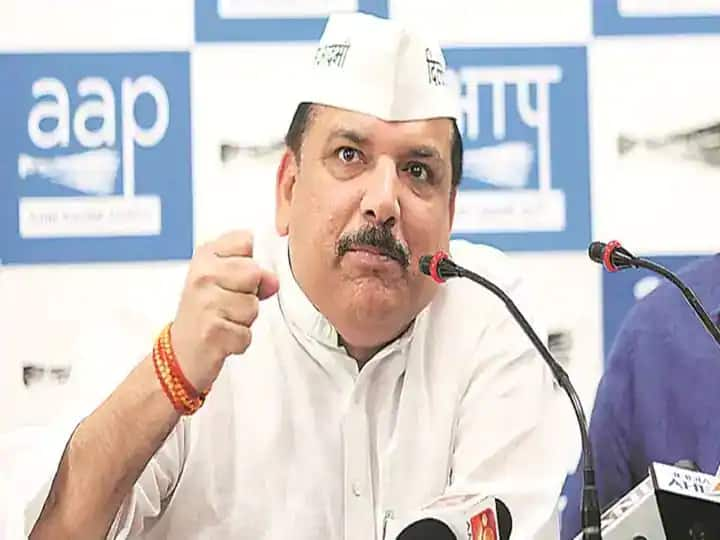 Uttar Pradesh Assembly Elections: The ruling Aam Aadmi Party (AAP) in Delhi, while announcing that it will contest the upcoming Uttar Pradesh assembly elections on its own, said on Tuesday that it will field candidates on all 403 seats in the state. AAP's Uttar Pradesh in-charge and Rajya Sabha member Sanjay Singh told that his party will fight the upcoming assembly elections of the state on its own and will field its candidates on all 403 seats.
He said that the names of the candidates for all the seats would be announced within the next 15 days. At present, the list of candidates for 120 seats is ready. This announcement of Aam Aadmi Party can be considered important amid speculations of alliance with SP. Sanjay Singh said that his party will enter the fray on the issue of "fake nationalism of BJP and real nationalism of AAP".
He said that spreading hatred, leaving the patients suffering from corona virus on their own condition, making potholes on the roads, committing violent incidents in the name of Hindutva, doing scams under the guise of development and breaking the country instead of connecting it is BJP's nationalism. While connecting all citizens to the mainstream of development without any discrimination and prejudice, providing basic facilities like electricity, water to the people free of cost, maintaining social harmony and accelerating the pace of development is the nationalism of the Aam Aadmi Party. Singh told that his party will take out tricolor yatra in all 403 assembly constituencies.
read this also:
BJP MLA files case against AAP MP Sanjay Singh, know what is the whole matter
UP: AAP alleges 30 thousand crore scam in Jal Jeevan Mission, demands for CBI investigation
.



Read More In State

Source link