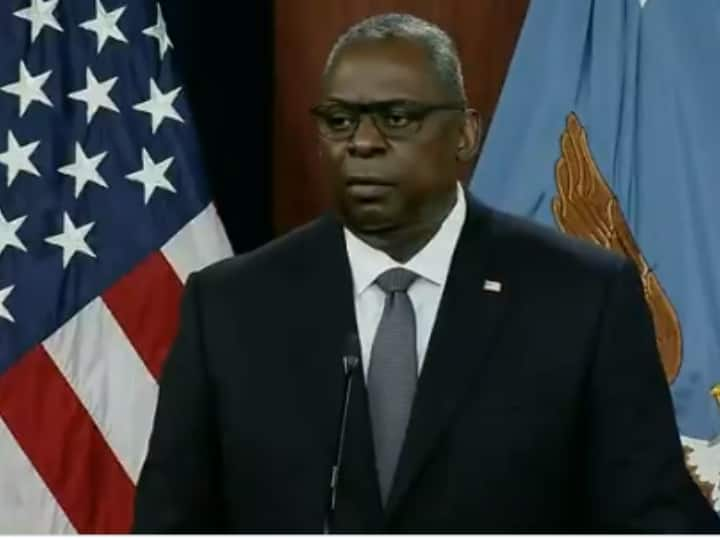 Afghanistan Crisis: After the Taliban's complete occupation of Afghanistan, the US has withdrawn all its troops on August 30. After the end of America's military mission in Afghanistan, US Defense Secretary Lloyd J Austin has informed that about 6 thousand Americans and more than one lakh 24 thousand civilians have been evacuated from Afghanistan.
Giving information, Defense Secretary Lloyd Austin said that the US evacuated about 6,000 American civilians and a total of more than 124,000 civilians amid the growing threat of the Taliban in Afghanistan. He said that after careful scrutiny and security checks, some brave Afghans are coming to the US to live a new life with their families. He said he was proud of the way our military communities have welcomed him.
US evacuated some 6,000 American citizens, and a total of more than 124,000 civilians. And we did it all in the midst of a pandemic and in the face of grave and growing threats: Secretary of Defense Lloyd J. Austin III on end of the military mission in Afghanistan pic.twitter.com/WLOSqW79AH

— ANI (@ANI) September 1, 2021
Let us tell that US President Joe Biden strongly defended the withdrawal of US forces from Afghanistan after nearly 20 years of war, calling it the best and right decision for America. Biden said in a speech to the nation from the White House on Tuesday that there was no reason to wage a war that is not in the "vital national interests" of the American people. He said, "With all my heart, I believe that this is the right, prudent and best decision for America." Biden's address to the nation came just 11 days after the 20th anniversary of the September 11, 2001 terrorist attacks. are left. It was because of these terrorist attacks that America entered Afghanistan.
The last C-17 cargo plane carrying US troops took off from Hamid Karzai International Airport in Kabul in the early hours of Tuesday, ending America's military operation in Afghanistan. The US expelled the Taliban from Afghanistan after the 9/11 attacks, but now the Taliban rule the country.
Biden said the real choice in Afghanistan was "between giving up and escalating". He said, "I did not want to extend this war forever. We have succeeded in achieving the goal that we had set a decade ago in Afghanistan. We lived another decade. Now it was time to end this war. This decision about Afghanistan is not just about that country. It is the end of an era of major military campaigns to build other countries.
Read also:
West Bengal By-Polls: Ready to hold by-elections before Durga Puja in October, West Bengal informed EC
Allahabad HC on Cow: Allahabad High Court's comment- Cow is an important part of Indian culture, Central government should give the status of national animal
.



Read More In World

Source link