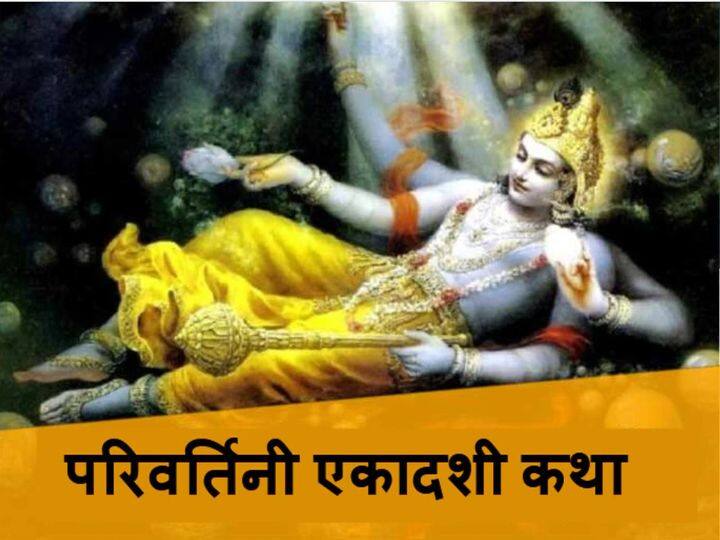 Parivartini Ekadashi 2021 Date: Parivartini Ekadashi is also known as Jal Jhulni Ekadashi and Padma Ekadashi. Ekadashi of Shukla Paksha of Bhadrapada month is called Parivartini Ekadashi. This year this Ekadashi is falling on Friday, September 17. Lord Vishnu is worshiped on the day of Ekadashi. According to mythological beliefs, Lord Vishnu takes turns on this day while sleeping in Chaturmas, hence it is named Parivartini Ekadashi. The special importance of charity and virtue has been told on this day. By donating money, fruits, clothes etc. to the poor and needy on this day, one gets freedom from sins. Lord Vamana avatar is worshiped on this day. The story of Parivartini Ekadashi is also associated with the Vamana form of God. The fast of Ekadashi starts after sunset on the day of Dashami and ends after sunrise on the next day of Ekadashi. Ekadashi fasting is considered to be the most difficult of all the fasts. Consumption of salt is prohibited during the fast on this day. Doing so incurs sin. By adopting some measures on the day of Ekadashi, the grace of Lakshmi ji remains in her house. Let's have a look at these measures-
1 By doing this, the grace of Lord Vishnu will remain on you and there will never be any shortage of money.
2. If you have money related problem then this remedy of peepal tree can give you relief from it. On the day of Parivartini Ekadashi, bathe in the morning and offer water to the Peepal tree and in the evening light a lamp on the Peepal tree. Lord Vishnu is believed to reside in Peepal. By doing this you will get benefit soon.
3. According to religious beliefs, Tulsi is more dear to Lord Vishnu. It is said that they do not even accept Bhog and Prasad without Tulsi. Light a lamp of ghee on the Tulsi plant in the evening Pradosh on the day of Ekadashi. By doing this, the grace of Lord Vishnu remains, and there is never any shortage of money.
4. 33 crore deities reside in the cow mother. Therefore, after taking a bath in the morning on Ekadashi and before eating anything, feeding green fodder to a red cow ends poverty.
5. Donation also has special significance on the day of Parivartini Ekadashi. Donating wheat, money, fruits, clothes and vermilion on this day gives freedom from debt. But this donation should be done only to a needy person.
September Ekadashi 2021: Do not make any mistake in fasting on Ekadashi, include only these things in fasting food on this day
Parivartini Ekadashi 2021: Fasting on the day of Parivartini Ekadashi gives the result of Vajpeya Yagya, know its meaning and importance of fasting
.



Read More In Religion

Source link