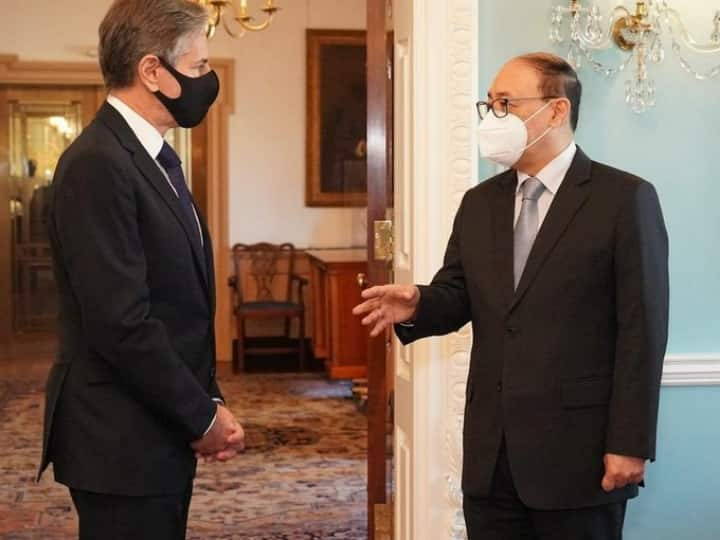 Afghanistan Crisis: Foreign Secretary Harsh Vardhan Shringla on Thursday met US Secretary of State Antony Blinken and discussed bilateral relations as well as the situation in Afghanistan. Shringla, who arrived in Washington on Wednesday to hold meetings with senior officials in the administration of US President Joe Biden, also met Deputy Secretary of State Wendy Sherman.
Foreign Ministry spokesperson Arindam Bagchi tweeted, 'Foreign Secretary Harsh Vardhan Shringla met US Secretary of State Blinken. Discussions took place on bilateral relations and the situation in Afghanistan. During the meeting with Sherman, the Foreign Secretary held important discussions on advancing the India-US strategic partnership in areas including healthcare, defense and security, trade and investment, science and technology, climate change and clean energy, among others. Bagchi said, 'He also reviewed the situation of the Kovid-19 epidemic in addition to Afghanistan, the Indo-Pacific region. Also discussed about cooperation on the United Nations and other regional and multilateral issues of mutual interest.
Significantly, the meeting of the two leaders came at a time when the US ended its twenty-year military campaign in Afghanistan on August 30. After the withdrawal of American troops from Afghanistan, now Afghanistan is completely occupied by the Taliban. America's 20-year war and evacuation operation there ended with the take-off of five US military transport planes from Afghanistan on August 30, but Afghanistan still has at least 200 civilians left in the country. Only thousands of Afghans are left hoping to get out of there, whose exit is now completely dependent on the Taliban.
Secretary of State Antony Blinken had said that the US would continue to try to evacuate its citizens and Afghans and would try to make their safe return by road or chartered planes with neighboring countries of Afghanistan after the Kabul airport reopens. . He had said, "We have no illusions that it will be easy or it will be quick."
Afghanistan Crisis: Taliban will form government within three days, Zabihullah Mujahid claimed about Panjshir
China wants to seize Bagram Air Force base and turn Pakistan against India: Nikki Haley
.



Read More In World

Source link