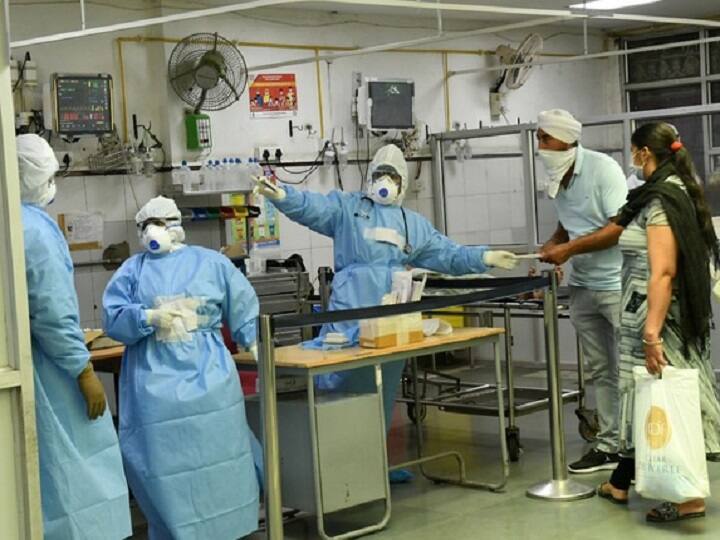 ABP News Impact: The news of ABP News has had a big impact. The Union Health Ministry has ordered Chandigarh PGI to start free treatment for Ayushman card holders of Punjab. The Punjab government still owes Rs 15 crore, but in view of the problem of poor patients, the central government has ordered to start free treatment again in PGI.
Dr. Vivek Lal, Director, Chandigarh PGI has said that the Prime Minister Narendra Modi And on the orders of Health Minister Mansukh Mandaviya, PGI will start free treatment of Ayushman card holders from today. He said that the Punjab government is yet to get the dues. Dr Vivek Lal further said that for six months he was sending reminders to the Punjab government and even now he insists that the PGI dues be cleared quickly. The remaining two big hospitals of Chandigarh have also stopped the treatment of Ayushman card holders of Punjab. The PGI director said that free treatment will be started in an hour.
Also read- Congress's street demonstration in black clothes, Rahul in custody, said – this dictatorial government is feeling scared
Chandigarh PGI issue raised in Parliament
The issue of PGI Chandigarh also arose in the Parliament today. Mansukh Mandaviya said in the Lok Sabha that no poor patient should go back. He said, "No poor patient should say that the treatment could not be done due to lack of money, the central government is committed to it and we have requested the state government." In response to the question of Harsimrat Kaur, the Health Minister said that He has spoken to the Punjab government and urged that the state should immediately give its share of money to PGI and other hospitals so that the treatment of people does not stop. The Health Minister said that he has asked PGI Chandigarh not to stop the treatment of Ayushman card holders.
Punjab Health Secretary said this
Let us inform that in Chandigarh PGI, the news of Punjab's Ayushman card holders not getting free treatment was shown by ABP News, after which the matter has been affected. Chandigarh PGI treats 1200 to 1400 economically weak patients with Ayushman card. Punjab Health Secretary Ajay Sharma has said that the dues will be paid to the PGI in a week. At the same time, he also said that the government owes Rs 300 crore under this scheme. He had said that the matter would be with the Finance Department and hoped that the dues would be cleared within a week.
Also read- Congress Protest: 'Government will have to do something…', Priyanka Gandhi joined the Congress protest, targeted the Center


Read More In India

Source link