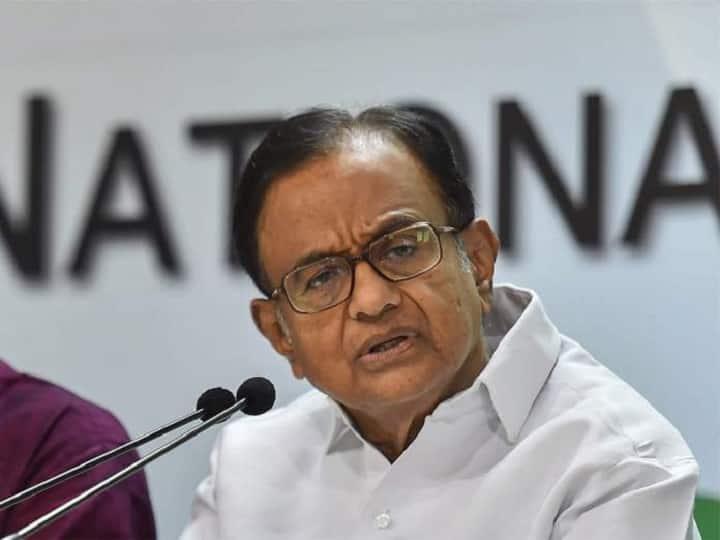 India Q1 GDP: Senior Congress leader P Chidambaram said on Tuesday about the growth of 20.1 per cent in the country's Gross Domestic Product (GDP) in the first quarter of the current financial year, saying that these figures have become clear that the total GDP is still two. It is lower than the year before and the growth rate of many key sectors has still not reached the pre-pandemic state. GDP grew by 20.1 percent in the first quarter of the financial year 2021-22. This year's growth rate has been high due to the lower base of the first quarter a year ago.
This information has been given in the data released on Tuesday by the National Statistical Office (NSO). According to this, there was a decline of 24.4 percent in the gross domestic product (GDP) in the April-June quarter of the last financial year 2020-21.
Former Finance Minister Chidambaram tweeted, "The GDP figures for the first quarter of FY 2021-22 are very clear. The GDP in the first quarter of 2021-22 was Rs 32,38,828 crore, which is still less than the GDP of Rs 35,66,788 crore in the first quarter of the financial year 2019-20. They are mining, manufacturing, construction, trade, hotels and transport and financial and professional services. In terms of economic activity, we are still lagging behind in areas like private consumption, gross fixed capital formation and imports.
GDP numbers for Q1 of 2021-22 are very revealing

In Q1 of 2021-22, GDP was Rs 32,38,828 crore which is still below the Q1 level of 2019-20 which was Rs 35,66,788 crore

— P. Chidambaram (@PChidambaram_IN) August 31, 2021
According to Chidambaram, "Before celebrating the growth of 20.1 per cent, please consider that this growth is actually negative as the GDP declined by 24.4 per cent in the first quarter of 2020-21." "It is clear from the figures for the first quarter of this year that we have not fully recovered from the decline of last year."
Congress spokesperson Gaurav Vallabh said, "The country's GDP has gone down to the 4-year-old level, but the government has only one plan to bring the economy back on track, that is to sell public properties."
Coronavirus Vaccination Update: India created history in Corona Vaccination, more than one crore vaccinations happened again in one day
Afghanistan Crisis: PM Modi talks to European Council President Charles Michel, discusses Afghanistan
.



Read More In India

Source link