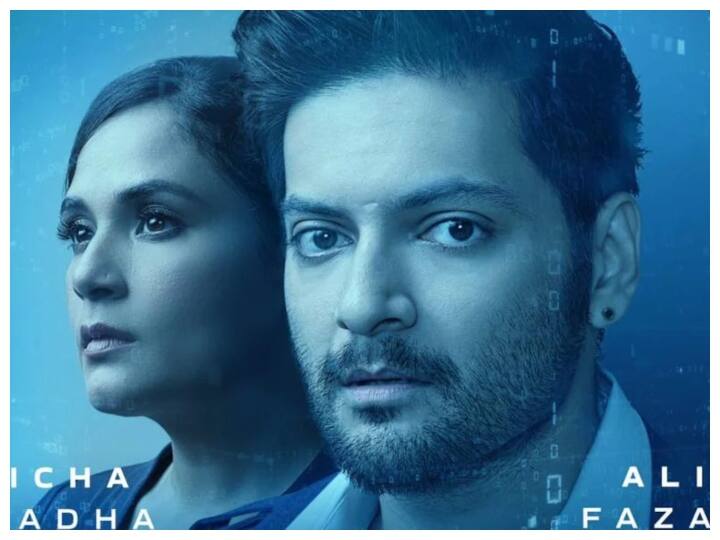 Virus 2062: The story of the 10-episode audio-thriller series 'Virus 2062' revolves around 'Patient 63' i.e. Ali Fazal, who says that he has come from the future to stop the pandemic. . Richa Chadha has voiced the character of 'Dr Gayatri Rajput' in the series while Ali Fazal plays the role of 'Patient 63 Peter Perera'.
At the same time, along with the producers of the series, Ali Fazal and Richa Chadha were also present during a virtual press conference. Ali also shared his experience during the recording of the series.
Richa said, 'Recording a podcast is very different from dubbing for a show. It requires proper voice modulation and practice to keep people engaged the whole time. Because 'Virus 2062′ is a fiction thriller, I got an opportunity to explore a new form of storytelling and working with Spotify and Mantra was a different experience for me. I hope my fans will like this new experiment'.
At the same time, when Ali was asked if this series resembles the story of Brad Pitt's '12 Monkeys', he said, 'I know what you mean when you said that '12 Monkeys' was also something like this. Brazil was a film that was done by Robert De Niro, whose story was also similar. I think you can make up more versions of this in your mind. We all have these scenes in our mind. So, the question should really be for the audience who will experience this journey and see what image they create in their mind.
Apart from this, Ali also said, 'Yes, the virus is in it, but it is also destroying the picture of the future that we have seen in the last few years. This will really show how the whole economic system will change in the next few years. A lot of good and bad things are going to happen'.
Read also:
When Dharmendra was rejected for Sadhana's film Love In Simla
Yami Gautam does a lot of cycling and cardio for her fitness, always looks perfect
.



Read More In Bollywood

Source link