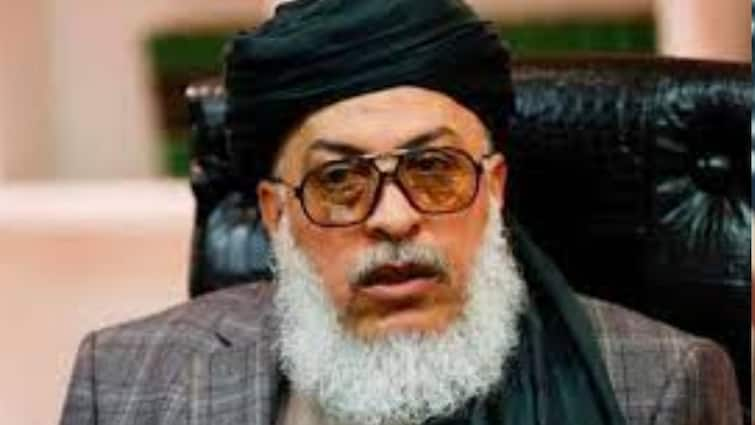 For the first time since the Taliban's occupation in Afghanistan, India officially met a Taliban leader. The meeting between Indian Ambassador Deepak Mittal and Taliban leader Sher Mohammad Abbas Stanikzai took place in Doha on Tuesday. Mohammad Abbas has a big political position in the Taliban. Mullah Abdul Ghani Baradar is likely to become president in the new Taliban government in Afghanistan, while Sher Mohammad Abbas Stanikzai is expected to become foreign minister.
Mohammad Abbas Stanikzai was the deputy foreign minister in the previous Taliban regime. He is such a leader who is considered to be more educated than the rest of his peers. He is a pass out from Indian Military Academy in Dehradun. Whereas other Taliban leaders have studied little from madrassas in Afghanistan or Pakistan. Stanikzai has represented the Taliban in "multiple rounds of peace talks with the US and the Afghan government". In 2016, he went to Beijing and met with the Chinese leadership to establish direct links between the Taliban and China. After the US-Taliban agreement, he was traveling to Moscow, Uzbekistan, China and other places.
Political Status of Mohammad Abbas
Mohammad Abbas Stanikzai was born in the year 1963 in Baraki Barak district of Logar province of Afghanistan. He is ethnically a Pashtun. In the 1980s, he left the Afghan army and joined the 'jihad' against Soviet forces. He fought alongside Nabi Mohammadi's Harkat-e Inquilab-e Islami and Abd ul Rasool Sayaf's Ittehad-e-Islami as the commander of his South-Western Front.
When the Taliban came to power in 1996, Stanikzai served as deputy minister of foreign affairs and later as the rebel regime's deputy minister of public health. The English-speaking 'soldier' ​​has been the face of the Taliban for the West. Another interesting thing about Stanikzai is that her daughter is studying in the same America, whose civilization, manners and capitalism have always been hostile to the Taliban.
After the overthrow of the Taliban regime in 2001, he, like all Taliban leaders, first went to Pakistan and then to Qatar. Qatar's government has agreed to financially support the former Taliban leader and his family. Two years ago, Tolo's former news reporter shared a picture of Abbas Stanikzai's daughter, who was studying in the US. In 2015, he took charge of the Taliban's political office in Doha. It will only be called the double mentality and hypocrisy of the Taliban that Abbas Stanikzai's daughter is studying abroad, while they do not allow girls to go to school in Afghanistan.
read this also-
New network of terrorists in Afghanistan – Tehreek-e-Taliban Amarat can become a big threat to India
Explained: How is the government in Iran, on the lines of which the Taliban is trying to form a government in Afghanistan
.



Read More In World

Source link