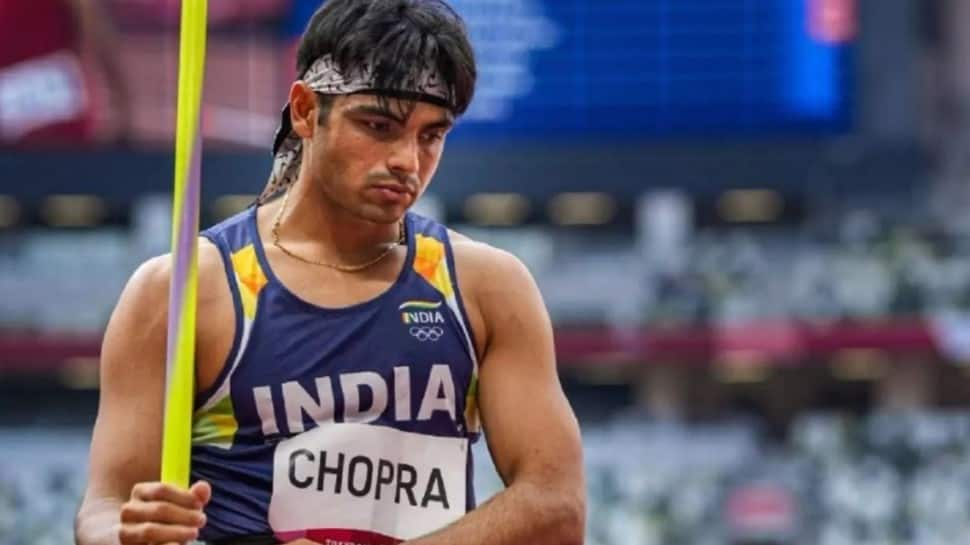 Tokyo Olympics gold medalist Neeraj Chopra has been in the news ever since he returned to India after his historic achievement. Days after raising a huge storm over his comments about Pakistan's javelin thrower Arshad Nadeem, Neeraj Chopra almost got into another soup when historian and curator Rajeev Sethi put him in an awkward position.
Neeraj Chopra had to come forward and explain On social media about his comments on Pakistan's Arshad Nadeem in an interview to TOI. "The story goes that I was looking for my spear at the start of the final. I was not able to find it. Suddenly I saw that Arshad Nadeem was walking with my spear. Then I said to him, 'Brother give me this spear, this is my spear! I have to throw with it'. Then he gave it back to me." Neeraj Chopra told Times of India in an interview.
"That's why you must have noticed that I took my first throw in a hurry! Arshad Nadeem did really well in the qualifying round as well as in the final. I think it is good for Pakistan, they have more interest in javelin. And there is a chance to do well in future in international level. Chopra spoke about Nadeem's performance in the Tokyo Olympics.
In a recent interview, Sethi asked Neeraj Chopra, India's second individual gold medalist after Abhinav Bindra, "How do you maintain a balance between your sex life and athletic training? I know it's a strange question." Sethi asked making Neeraj very uncomfortable.
Chopra, being in an awkward position, tried to avoid the question and replied, "Sorry, sir. I have said sorry, you can know my answer from him," implying that he is not answering the question. Wanted.
In the video, Sethi still holds onto the question, and when Chopra turns it down a second time, the historian exclaims, "Excuse me for asking this…" And before he can explain, Chopra, venting his anger. Trying to control, he cuts to her to say, "Your question fills me with pride," which means 'My heart is overwhelmed by your question.'
Here is the video of the incident:
If You Think Malishka Kringe Watch Rajeev Sethi Go A Step Further He Asked Neeraj Chopra: "How Do You Balance Your Sex Life With Your Training??" An angry Neeraj replied "Your question fills my mind" #NeerajChopra #Rajeev Sethi pic.twitter.com/qwVd7hAot4

— rosie (@rose_k01) September 3, 2021
The 23-year-old had to defend Arshad Nadeem's action and claimed that it was within the rules. "A great deal has been made about my javelin being picked up by Pakistan's Arshad Nadeem ahead of the men's final at the Tokyo Olympics. We can put the individual javelin in the rack and any other athlete can use it too – that's the rule. There is nothing wrong with that because he was preparing for his throw and I was preparing for myself." Neeraj Chopra said this in a video posted on his social media account.
Increase module to improve my comments from all of you. Required to play the game: pic.twitter.com/RLv96FZTd2

— neeraj chopra (@neeraj_chopra1) 26 August 2021
He said, 'I am upset that this incident has been made so big by using my name. I request everyone, please don't do this. Sports teaches Sabi to walk milky. We all javelin throwers live with love in you, let no one say anything that touched us." Olympic gold medalist added.
.



Read More In Sports

Source link