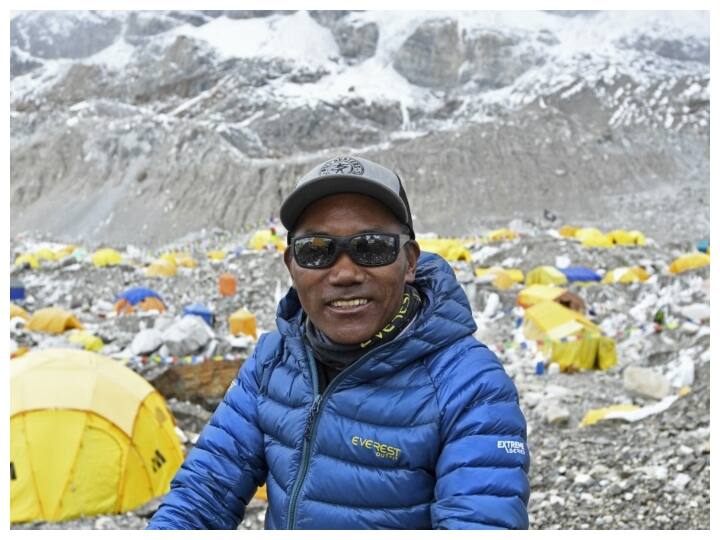 Kami Rita Breaks His Own Record: Nepal's mountaineer Kami Rita Sherpa has created a new record by climbing the world's highest peak Mount Everest. Kami Rita has achieved success in creating a new world record by conquering Mount Everest for the 26th time. According to the news agency Reuters, a government official said on Sunday that the Nepalese Sherpa broke his own previous record by scaling Mount Everest for the record 26th time. Kami Rita Sherpa, 52, climbed the 8,848.86-metre (29,031.69-foot) mountain with 10 other Sherpa climbers on Saturday along the traditional Southeast Ridge route.
Conquered Mount Everest for the 26th time
Taranath Adhikari, director general of the tourism department in Kathmandu, said that Kami Rita has broken her own record and set a new world record in climbing. Kami Rita's wife Jangmu said that she is happy with her husband's achievement. The climbing route used by Kami Rita was pioneered in 1953 by Sir Edmund Hillary of New Zealand and Sherpa Tenzing Norgay of Nepal and remains the most popular. This year Nepal has issued 316 permits to climb Everest, which lasts till May, compared to 408 last year, which is the highest ever.
read this also:
Russia Ukraine War: The sinking of the Russian warship is a big blow for Moscow, is America behind it? so this question arose
Doctor dies while climbing to Mount Everest base camp
On the other hand, a 52-year-old woman doctor from Mumbai died while climbing to the base camp of Mount Everest in Nepal. A family member gave this information on Sunday. According to media reports, Dr. Pradnya Samant, who lived in Goregaon, died of a heart attack in the Everest base camp in Nepal. There was no accident. The family member said that the body will be brought here by a plane late tonight. The last rites will be performed on Monday at Shivdham Crematorium in Goregaon.
read this also:
Viral Video: 'Baby Dinosaur' running on the seashore surprised internet users, what is its truth?


Read More In World

Source link