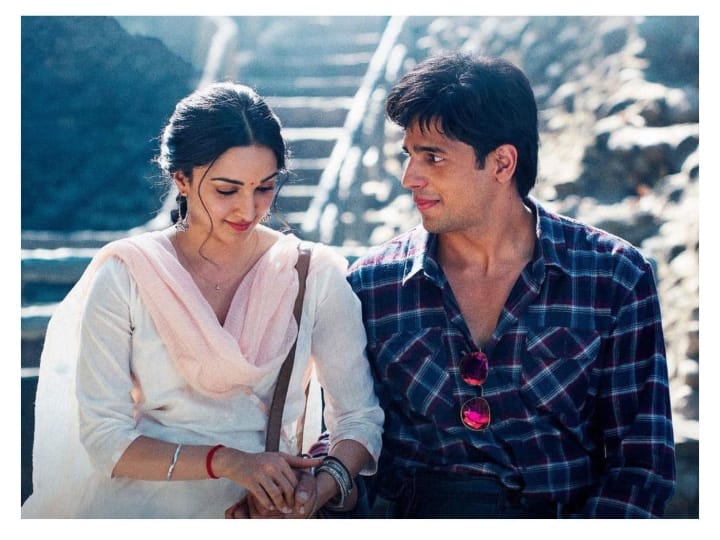 Shershaah Songs Become A Global Hit: Recently, Siddharth Malhotra and Kiara Advani starrer film 'Shershaah' has been released which is getting a lot of love from the audience. Not only the story of the film but its music is also touching the hearts of the people. Now with beautiful lyrics penned for the film by Tanishk Bagchi, Jubin Nautiyal and Asees Kaur's song 'Rataan Lambiya' has made it to Billboard's Global Exclusive US chart.
Top debuts on this week's Global Excl. US chart:

#20, @edsheeran Visiting Hours
#35, @ShawnMendes & @Tainy Summer of Love
#52, @Stray_Kids Thunderous
#64, @Skrillex, @justinbieber & @DonToliver Don't Go
#73, @jasleenroyal & @BPraak Ranjha
#81, #JohnAmplificado Chega E Senta

— billboard charts (@billboardcharts) August 31, 2021
The song 'Rata Lambiya' from 'Shershaah' at number 28 on the charts continues to climb on people's lips. Apart from this, B Praak and Jasleen Royal's song Ranjha has also made it to Billboard's Global Exclusive US chart. The song is at #73 on the chart. This beautiful song brought tears to our eyes as the song beautifully depicts the story of two lovers who are about to be separated for a long time.
In the film 'Shershaah', Siddharth Malhotra played the role of Kargil martyr Captain Vikram Batra, while Kiara Advani played his fiancee Dimple Cheema. The work of both in the film is being highly praised.
Read also:
Vikram Batra's parents praised the film Shershaah, said- We explained to Dimple Cheema but she had decided
Aamir Khan spotted with Kiara Advani as a bride
.



Read More In Bollywood

Source link