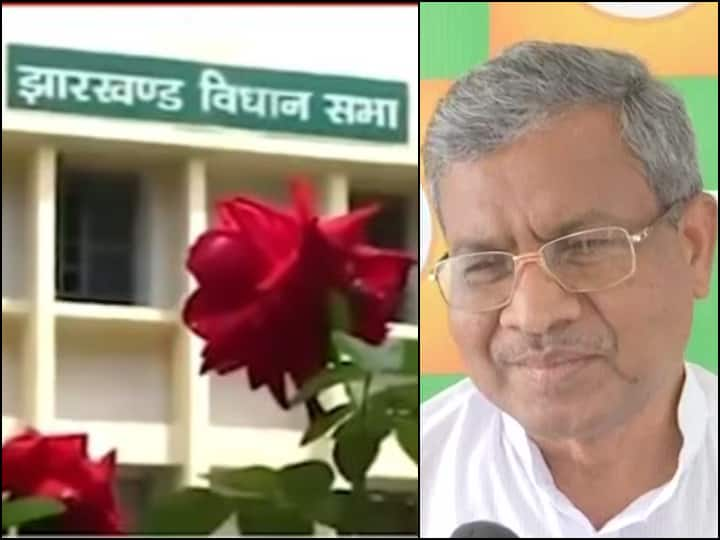 Jharkhand NewsThere has been a controversy over the order of Speaker Ravindra Nath Mahto to allot a separate room for offering prayers in the Jharkhand Legislative Assembly. BJP leader and former CM Babu Lal Marandi termed this decision as wrong. He said that the temple of democracy should be allowed to remain only the temple of democracy. He said that we are against this decision. Babulal said that no decision should be taken on the basis of religion.
On Friday, an order was issued by the Speaker of the Jharkhand Legislative Assembly to allot a room for Namaz. "Room number TW 348 is allotted as a prayer hall for offering prayers in the new assembly building," the order said.
what did the speaker say
Significantly, the monsoon session of the Jharkhand Legislative Assembly has started on Friday. But after this decision the controversy has started. Speaker Ravindra Nath Mahto said on the whole controversy, "Namazis offer prayers on Friday. Everyone gathers to offer prayers. A designated place is needed for that. So space has been given for those people. I have not given any. In our old assembly also, a special place was allotted to offer prayers."
He said, "People said that in order to offer prayers on Fridays in less time, we have to go far. Read Namaz, you guys don't have any problem.
BJP demanded to build a temple
On this matter, BJP leader CP Singh said, "I am not against Namaz, but then they should also build a temple in the premises of Jharkhand Assembly. I demand that Hanuman temple should be built there. If the speaker gives its approval, then We will build the temple at our own cost."
Congress retaliated
Congress spokesperson Gaurav Vallabh said, "There is also an idol of Mata Saraswati in the Jharkhand Legislative Assembly. All the honorable MLAs of the Bharatiya Janata Party, they should go and worship Mata Saraswati. Durga Puja pandal is also organized in Jharkhand Legislative Assembly. Jharkhand Viswakarma Puja is also celebrated in the Vidhan Sabha.
West Bengal-Odisha Bypolls: Assembly by-elections to be held in Bengal and Odisha on 30th September, results will come on 3rd October
SC collegium recommends 68 names for appointment of judges in High Court, including 10 women
.



Read More In India

Source link