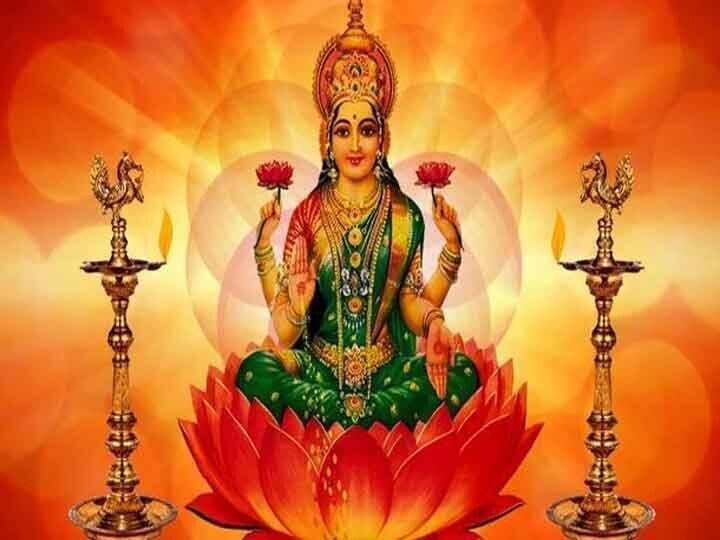 Lakshmi Puja: Lakshmi ji is considered to be the giver of happiness, prosperity and wealth. In the scriptures, Friday is said to be the best day to please Lakshmi ji. According to the Panchang, 03 September 2021, Friday is the Ekadashi date of Krishna Paksha of Bhadrapada month.
Due to being Ekadashi Tithi on Friday, the importance of worshiping Lakshmi ji increases. Ekadashi fast is dedicated to Lord Vishnu. Special worship of Lord Vishnu is done in this fast. Lakshmi ji is the wife of Lord Vishnu. Therefore, the importance of worship increases manifold on this day.
What is the date of Ekadashi
According to the Panchang, on 03 September 2021, the date of Ekadashi will end at 07:46 in the morning. After this the date of Dwadashi will start. The Ekadashi fast will be broken on the next day of Dwadashi i.e. on 04 September 2021. Worshiping Lakshmi ji on Friday is considered good in the morning and evening. Therefore, worship can be done only before the end of Ekadashi tithi.
worship method
According to the belief, worshiping Lakshmi ji on Friday morning and evening is considered auspicious. Special grace is obtained by performing aarti of Lakshmi ji on Friday. After taking a bath in the morning on this day, after wearing clean clothes, one should take a vow of fasting and worship. Be sure to include the things dear to Lakshmi ji in the worship. In the evening, after Lakshmi Aarti, a lamp of ghee should be lit at the main door of the house. After this Prasad should be distributed. If you keep a fast on this day, then the fast should be completed properly.
Laxmi ji's aarti
Om Jai Laxmi Mata, Maiya Jai ​​Lakshmi Mata.
Hari Vishnu is the creator of good fortune.
Om Jai Laxmi Mata.
Uma, Rama, Brahmani, you are the one who shines.
Surya, moon dhyavat, Narada sage sings.
Om Jai Laxmi Mata.
Durga Roop Niranjani, the giver of happiness and wealth.
Whoever finds you meditative, Riddhi-Siddhi wealth.
Om Jai Laxmi Mata.
You are the abode of Hades, you are the best giver of auspiciousness.
Publishing the effect of karma, the source of wealth.
Om Jai Laxmi Mata.
In the house where you lived, all the virtues would come.
Everything is possible, the mind does not panic.
Om Jai Laxmi Mata.
Without you there would not have been a sacrifice, no one would have found anything.
All the splendor of food comes from you.
Om Jai Laxmi Mata.
Shubhra guna temple beautiful, would go to Kshirodadhi.
No one gets you without Ratna Chaturdash.
Om Jai Laxmi Mata.
Whoever sings the aarti of Mahalakshmi ji.
ur bliss engulfs, sins go away.
Om Jai Laxmi Mata.
Jai Lakshmi Mata, Jai Lakshmi Narayan.
Laxmi ji's mantra
Om Shree Hreem Clean Sri Siddha Lakshmyai Namah:
Read also:
Economic Horoscope 03 September 2021: Be careful in transactions involving Gemini and Libra, know the horoscope from Aries to Pisces
Chanakya Niti: Such people should be left immediately, otherwise you may have to face big trouble later.
.



Read More In Religion

Source link