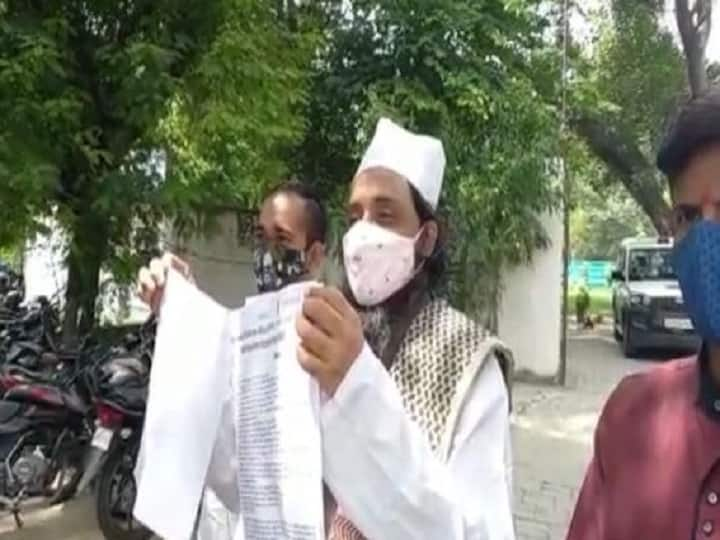 Kanpur Sufi Islamic Board: The national spokesperson of the Sufi Islamic Board in Kanpur, Uttar Pradesh has made a big disclosure. The spokesperson claimed Indian mobile numbers to be linked to WhatsApp groups of Pakistani terrorists and complained to Kanpur South DCP Raveena Tyagi regarding the matter.
conspiracy to break Kashmir
Sufi Hasan Kausar Majidi, the national spokesperson of the Sufi Islamic Board, said that Pakistani terrorist Mullah Asif Asraf Jalali, who is associated with the Barelvi sect, is operating terrorist activities in 10 states of the country. . This terrorist organization is spreading propaganda for India and working to break Kashmir.
Some people want to terrorize the country
Sufi Hassan Kausar Majidi also told that he is also connecting people in the country to conduct terrorist activities in the country. At the same time, Majidi has also demanded an investigation while accusing the WhatsApp group of making terrorists by adding them. Earlier, Majidi has also complained in this matter to the Prime Minister, Home Ministry, Chief Minister and DGP Office. He says that some people living in India want to terrorize the country, which should be investigated immediately and those guilty should be sent behind the bars.
Agenda is running in dense Muslim areas
Sufi Islamic Board spokesman Hassan Kausar Majidi says that efforts are constantly being made to protect anti-national forces in the country from across the border. Not only this, all kinds of help is also being provided to these people to stand against India. Pakistani terrorist organizations are running their agenda in dense Muslim dominated areas and some selfish people are helping them by standing with these anti-national people.
read this also:
.



Read More In State

Source link