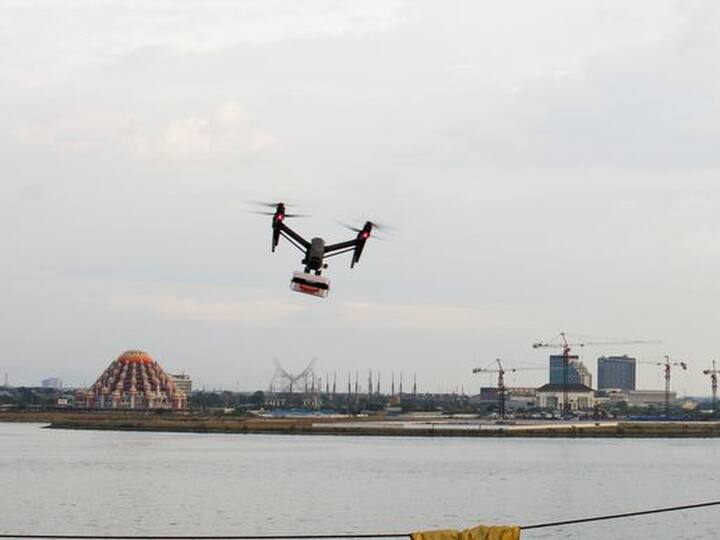 Innovation at the Time of Corona: Due to the Corona epidemic, restrictions on movement continue in many cities of Indonesia including Makassar. In such a situation, a team of people who specialize in the art of flying drones are using this special skill to deliver medicines and food to the isolated corona patients at home. This team of seven people is using five drones for this.
In Makassar, the capital of South Sulawesi province, this team has been continuously delivering goods to needy patients since the beginning of July. Along with this, these drones are also being used to monitor the traffic situation. Apart from this, they are also proving to be very effective in helping in the movement of people in the city and targeting an area for Kovid-19 test.
Known as 'Makassar Recover Drone Medic', these teams are working closely with the local Corona Virus Task Force. Team's founder Mohd Desisayara Dahyar said, "We deliver medicines five times a day. In July, when the corona was at its peak here, we have delivered medicines to corona patients 25 times a day in a day." He also said, "This mission of ours is a matter of pride for us. Such an opportunity does not come often that you can reach out to the needy people and be a part of disaster management."
There is a plan to use more drones – Mayor
At the same time, Makassar Mayor Mohammad Ramdhan Pomato said that the local authorities are considering more use of these drones. They will also be used to deliver essential goods to around 800 people isolated in a ship outside Makassar and nearby islands. "The range of each of these drones is about seven kilometres. So we can deliver goods to nearby islands as well," he said.
.



Read More In World

Source link