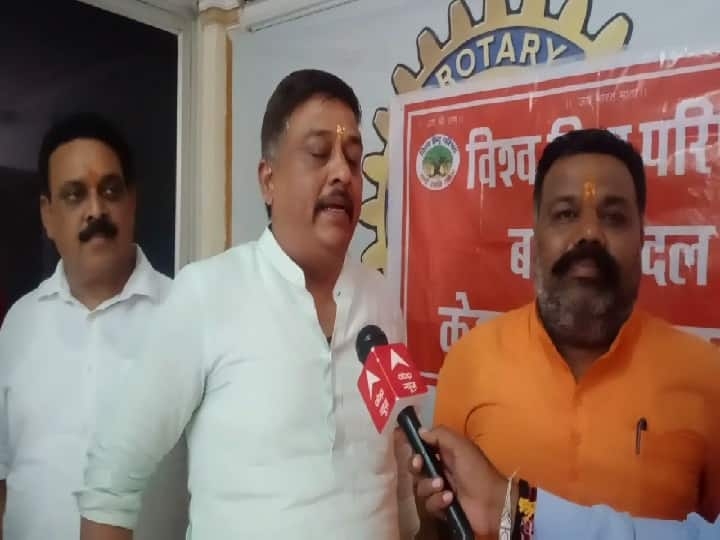 Jodhpur Conversion Case: In Jodhpur city, the issue of conversion of Hindus by Christian missionaries is now gaining momentum. Vishwa Hindu Parishad has become very aggressive regarding the matter of conversion. Two days ago, on behalf of the pastor of a church, a matter of conversion of some families came to light in Jodhpur. Now Vishwa Hindu Parishad and Bajrang Dal workers and office bearers have called that on June 5, outside the same church, they will recite Hanuman Chalisa.
demand for stricter laws
Officials of Vishwa Hindu Parishad and Bajrang Dal said that the gullible Hindus of the poor and working class are being converted. The work of fast conversion is being done in the city through the people of missionaries from other states including Tamil Nadu, Kerala, Andhra Pradesh, Telangana and other states of the country. In protest against the conversion, on behalf of Vishwa Hindu Parishad Mahanagar, a demand has been made from the state government to make a strict law regarding conversion. At the same time, it was told that the Christian missionaries, who are converting poor families, are being lured with money by luring them, especially the conversion is being done, this should be stopped soon.
Continuing efforts are being made to convert
A case of conversion came to light two days ago in the Kudi Housing Board police station area of ​​Jodhpur. On receiving the information of which Vishwa Hindu Parishad and Bajrang Dal activists reached and created a ruckus. The police were called, the police arrested the Christian missionary priest couple from the spot, but they got bail on the second day. Vishwa Hindu Parishad Metropolitan President Sanjay Aggarwal told that VHP contacted more than 15 families in Kudi Housing Board area and gathered information, then it came to know that more than 150 families are in contact with the missionary and soon everyone is likely to convert. is. Every Sunday, efforts are being made to convert people from Sewa Basti in buses by luring them to churches. The CID should keep an eye on the people of missionaries from South India in the outskirts of the city, such an effort should be made by the government. On Sunday, special monitoring should be kept by the administration in Kachchi Basti. A delegation of Vishwa Hindu Parishad will soon meet the legislators across Rajasthan and demand an effective strict law.
Hanuman Chalisa will be recited
Pandit Rajesh Dave told that he will pressurize the Rajasthan government to make laws soon. Like in other states Uttar Pradesh, Himachal Pradesh, Uttarakhand, Gujarat, there is a law regarding conversion. Similarly, a law should be made in Rajasthan also. The workers of Vishwa Hindu Parishad and Bajrang Dal will carry out the work of public awareness from Seva Basti on Saturday and Sunday with the saints. At the same time, from the coming Sunday, June 5, the Vishwa Hindu Parishad will also run a campaign to recite Hanuman Chalisa outside the church.
read this also:
Rajasthan News: If found copying, the examination center will be banned for 3 years, this university has implemented many strict rules
Rajasthan News: Electricity bill of 14.79 consumers came to zero in Rajasthan, know how everyone got benefit


Read More In State

Source link