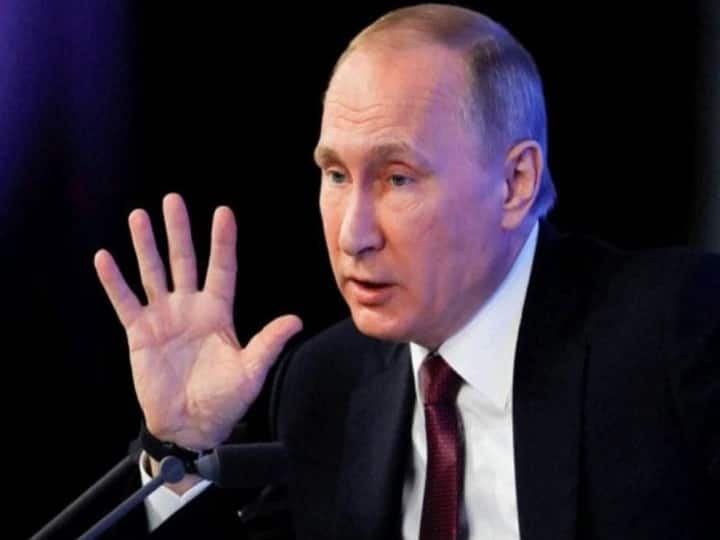 Vladimir Putin On US Exit: After the withdrawal of American troops from Afghanistan and the complete capture of power by the Taliban, there is a lot of fear among the Afghan people. People are worrying not only about the future of themselves and their families but also about the safety of their lives. Meanwhile, Russian President Vladimir Putin has heavily criticized the recent US withdrawal from Afghanistan. President Putin criticized America's involvement in Afghanistan, claiming it had achieved "zero" from its 20-year-long military presence there.
Russia's president said on Wednesday that for 20 years, the US military had been trying to "civilize the people living there" in Afghanistan. It resulted in widespread tragedy, widespread damage. To the US who did all this, and even more so to the residents of Afghanistan. The result is zero, if not negative.
Putin said that "imposing something from outside is impossible. If someone does something for someone, they should know about the history, culture, philosophy of life of those people… respect their traditions." Russia fought a war in Afghanistan for ten years and Soviet troops withdrew in 1989. Russia has made diplomatic withdrawals over the years as a mediator.
Crowd on Afghanistan border
After the withdrawal and closure of American troops from Kabul Airport, now a large number of people are moving towards the border. The Taliban have completely controlled Afghanistan. A very long line of people was seen on the border of Afghanistan on Wednesday. On Monday, American troops made a complete withdrawal. Earlier, during the last nearly 20 years, a large number of Afghan people who helped Western countries were airlifted from there by the US.
Here, now the Taliban's full focus is on running banks, hospitals and government machinery. After the closure of Kabul airport, the focus was privately on helping Afghans fearing retaliation from the Taliban to secure passage through borders with Iran, Pakistan and Central Asian countries. are doing.
Torkham, which is an area adjacent to the Khyber Pass of Pakistan, people are standing there waiting to leave. According to Reuters, an official told- "A large number of people are waiting for the gate to open on the side of Afghanistan to come to Pakistan." An eyewitness said- Thousands of people are standing near the Islam Art Post on the border with Iran.
read this also:
Afghanistan Crisis: After the closure of Kabul airport, a huge crowd of people leaving the country on the Afghanistan border
Omar On Taliban: Omar Abdullah targeted the Center on talking to Taliban, asked- Do you consider it a terrorist organization?
.



Read More In World

Source link