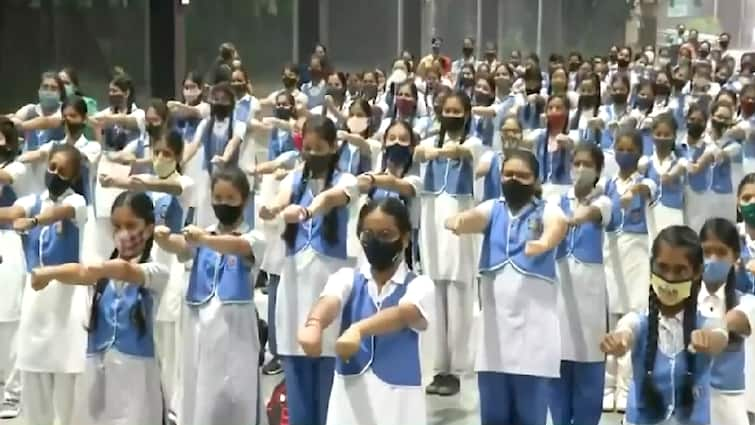 The second wave of the corona epidemic in the country has undoubtedly weakened, but the possibility of a third wave remains. In the midst of all this, schools-colleges and other educational institutions have once again opened in many states. While many others are planning to open. However, during this period, with the opening of schools in some states, cases of infection among children are increasing. The increasing cases of corona among children in 6 states of Punjab, Bihar, Madhya Pradesh, Gujarat, Chhattisgarh and Uttarakhand are worrying. In Jharkhand and Chandigarh, however, the trend is opposite.
After the opening of the school in Punjab, the cases of infection increased in the maximum number of children.
Let us inform that the highest number of cases of infection among children have come from the state of Punjab. Between July and August, the number of infections among children has increased by 9.6 percent. Significantly, schools in the state had reopened from August 2. At the same time, in other states- Bihar, Madhya Pradesh, Gujarat, Chhattisgarh, the positivity rate among children has been between 2 to 3 percent. Schools have opened in Gujarat from 26 July. In Chhattisgarh and Madhya Pradesh, schools opened in the first week of August. In Bihar, schools were opened after 16 August.
Positivity rate decreased after school opening in Jharkhand
Talk about the same thing in the hill state of Uttarakhand, schools were opened here after August 2 and here the lowest positivity rate of 1.9 percent has been found among the children. At the same time, there are some states, where after the reopening of schools, a negative increase in the positivity percentage has been seen. Schools were opened in Jharkhand since August 9, registering a negative growth of 0.9 per cent.
Extra precautions being taken to open schools in Delhi
All educational institutions including Anganwadi centers in Delhi and Telangana have opened from September 1 i.e. today. Delhi, which is facing the havoc of the second wave of Kovid this summer, has taken great care about opening schools and has decided to open schools in a phased manner. From today, classes have been started in physical mode for the students of class 9th to 12th. Coaching classes, colleges and universities are also allowed to open from today. In the second phase, from September 8, students of classes 6 to 8 will be allowed to attend physical classes.
In October, vaccination with Zydus Cadilla's three-dose Kovid-19 DNA vaccine is expected to begin for children 12 years of age and older. While there is also concern about the possible third wave of Corona. At the same time, many experts are of the opinion that the in-built immunity of children will protect them from the virus.
read this also
School Reopening: Schools from 9th to 12th open in Delhi from today, primary schools open in UP, it is mandatory to follow Corona guidelines
UPCATET Result 2021: Result of UP Combined Agriculture and Technology Entrance Exam 2021 released, here's how to download
Education Loan Information:
Calculate Education Loan EMI
.



Read More In Education

Source link