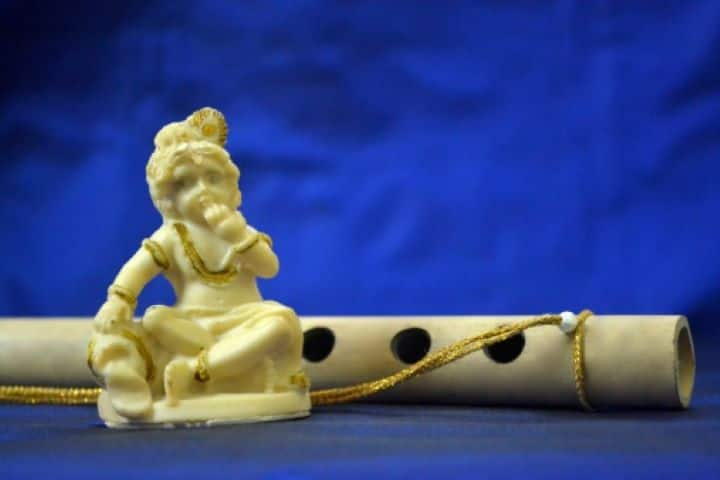 Laddu Gopal Chatti 2021: Six days after Janmashtami, the sixth day of Laddu Gopal is celebrated. Laddu Gopal is worshiped on the sixth day. They are dressed in clean clothes after bathing etc. and they are offered bhog. Laddu Gopal is also named on this day. It is said that Shri Krishna is known by many names. There are many names like Thakur ji, Kanha, Laddu Gopal, Madhav, Nandlala, Devkinandan etc. One of these names is kept on that day, and they are called by that name. But do you know how Lord Krishna got the name Laddu Gopal? No, so let's have a look at it…
How did Shri Krishna get the name Laddu Gopal (shri krishna name laddu gopal resaon)
It is said that in Braj Bhoomi, there was a great devotee of Lord Krishna, Kumbhanadas. Kumbhandas had a son- Raghunandan. Kumbhandas was always absorbed in the devotion of Shri Krishna. And due to the service of God, he did not leave them and go anywhere. Once he received an invitation from Vrindavan to perform Bhagwat. At first Kumbhandas refused him, then he agreed after people insisted too much. They thought that they would go after preparing for the service of God and would return after doing daily stories. Kumbhandas made all the preparations for the bhog and explained to his son Raghunandan that Thakur ji should be offered bhog and went to do the story.
Raghunandan placed a plate of food in front of Thakur ji and urged him to offer bhog. He had this image in his child's mind that Thakur ji would eat food with his own hands, but this did not happen. After waiting for a long time, when the plate of food remained like this, Raghunandan started crying loudly and called Thakur ji, come and offer the bhog. After this call of Raghunandan, Thakur ji assumed the form of a child and sat down to eat. When Kumbhandas came home and asked for Prasad from Raghunandan, he said that Thakur ji had eaten all the food. Kumbhandas felt that the child must have been hungry, he must have eaten all the food. But now it has become a daily story. Now Kumbhandas started getting suspicious. So one day he made laddus and kept them on a plate and started hiding to see what Raghunandan does.
When Raghunandan placed the plate of laddus in front of Thakur ji, he assumed the form of a child and started eating laddus. Kumbhandas was watching all this secretly. As Thakur ji appeared in the form of a child, Kumbhandas came running and fell at the feet of the Lord and started pleading. At that time, Laddu Gopal was holding laddus in one hand and the other hand was about to go into the mouth, but they got stuck in that. Since then his form is worshipped. And he came to be called Laddu Gopal.
Kab Hai Laddu Gopal ki Chatti 2021: Know why Kanha's sixth was celebrated after 364 days, this is the right way to celebrate Laddu Gopal's sixth
Ganesha Chaturthi 2021: Chant these mantras of Ganpati on Ganesha Chaturthi, troubles will be removed, happiness and prosperity and wealth will be achieved
.



Read More In Religion

Source link