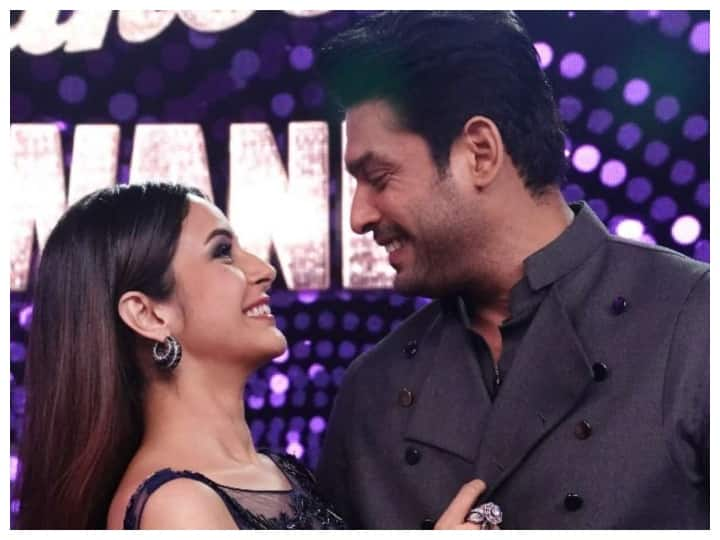 Shehnaz Gill Show her Love for Sidharth Shukla on BB OTT: It is difficult to believe that Siddharth Shukla is no longer with us. Not only his family and friends but also the fans are shocked and saddened to hear this sad news. His close friend Shehnaz Kaur Gill is also in a bad condition. Fans will now never be able to see the pair of Sidnaaz together. Even though both of them have not openly said anything about their relationship, but many times Shahnaz had spoken about her heart. Many throwback videos of Siddharth and Shahnaz are going viral on social media.
Recently, the pair of Sidnaz reached the stage of 'Bigg Boss OTT' where, Shahnaz had said about Siddharth in front of Karan Johar, 'You are mine and will remain mine. I will tear you up if someone else sees you. I didn't want to win the trophy, I have to win it (Siddharth Shukla) and I have won it. This is my family now.
After listening to Shahnaz, Karan Johar asks, 'Siddharth is your family, not a boyfriend? So, says Katrina of Punjab, emotional relationship is more important than boyfriend relationship. Boyfriends leave, but the relationship I have will never break. Now from such things of Shahnaz, everyone can guess how strong the relationship was between the two. Well, luck had something else in mind. That's why today both the pair and relationship of Sid and Shahnaz remained incomplete. Now people will never be able to see this beautiful and lovely couple together again.
Read also:
After the funeral of Sidharth Shukla, Gauahar Khan got angry on the celebs, said- 'Have gone to pay respect, don't be a news'
Siddharth Shukla Death: After the death of Siddharth Shukla, Kushal Tandon took a big decision, know
.



Read More In Bollywood

Source link